A History of Burslem and the Fowlea Valley.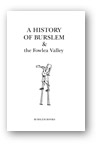 A survey of the deep history of the "mother town" and its surroundings, from ancient Neolithic burial grounds to the potteries of the early Victorian era. While many studies have focussed on the famous Victorian Burslem of the Arnold Bennett novels, this wide-ranging survey is unique in giving the earlier pre-Victorian history. With a strong focus on ordinary people's lives, this book will be of great interest to family historians interested in the north of the city of Stoke-on-Trent before the 1800s. The book is the result of three years of research and reading. Praise from readers: "an exceptional, easy-to-read, well illustrated book… Well done to the author!" — Fred Hughes, well-known local historian.
Paperback. Illustrated with line-drawings, photos, maps. Bibliography. 10,000 words. Buy a copy.

The Beauty of Trentham : being an account of the topography & history of Trentham Gardens, with an intimate tour of Trentham Hall & its art, 1887.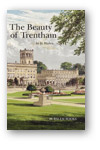 A guided tour of the Hall and Gardens — a rare account of 1887, transcribed, edited, factually corrected. The booklet also has my modern appendix, giving a history from 1890 to 2004. Plus various extracts from English literature: "Trentham as described in Victorian novels". [ Contents page ]
Paperback. Illustrated. Bibliography. Buy a copy.
Pornography in Britain, 1954-1993 : industries, markets, audiences.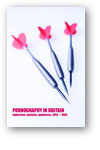 The result of two years of research, this is a detailed 22,000-word historical study of the post-war British pornography industry, up until the arrival of the Internet. The newsagent glamour magazines, the imported videos, the sordid sex shops, the corrupt police squads, the moral crusaders, the dodgy sales figures — they're all here in this study of "profits from prudery". [ Contents page ]
Paperback. Tables, many ownership charts, bibliography, references. Buy a copy.
More recent ebooks are here. My 55,000-word 2011 book Walking With Cthulhu : H.P. Lovecraft as psychogeographer, New York City 1924-26 can be had as a paid Kindle or paperback book. My series of books Lovecraft in Historical Context is also available.

I also have a 40,000-word family history, From Glass to Cycles. This paperback covers the early 1800s to the 1930s, and may interest those working on family trees in South Staffordshire (Kinver, Wordsley) and north Birmingham (Hockley, Aston, Boldmere). My family moved from being rural glass artisans to being bicycle (and later motorcycle) manufacturers in north Birmingham. It is available online in abridged form, missing 20,000 words of narrative family tree and evidential footnotes.
I also have a book of poems, Visiting Myself, set for future publication.
Free texts:
I'm always available for freelance work in online research, report writing, and newsletter editing: a sample interview (with Hunt Emerson); sample book review; a sample art gallery review; a sample conference report (Creative Clusters 2004); a sample discussion / debate-stimulus publication; a sample research
report to support local community activists; a sample pro-actively researched industry newsletter; a sample encyclopaedia entry; a sample videogame modding guide and a sample videogame review.
Free. Draft version of the 6,500-word academic text "A short enquiry into the origins and uses of the term 'neogeography' " (2008, written in one weekend ahead of a rush PhD application).
Free. A Timeline of Fantastic Photomontage and its possible influences, 1857 – 2007 (2008).
Free. Rough draft version of a 5,000-word book preface, "British Photography : towards a brief historical outline" (400kb, PDF).
Free. Rough draft version of my "Bibliography for a history of visual arts production in Birmingham
and the Black Country" (2008).
Free. A Translating Dictionary
Free: Bottom's Tail — it's a short playlet (perhaps 20 minutes) to be acted by young children, and is fashioned from Shakespeare's A Midsummer Night's Dream. It's basically a 'taster' for A Midsummer Night's Dream for young children, and only has three speaking parts. It's completely royalty-free, and may be freely staged by anyone and everyone.
---
My current website projects include JURN and Creative Stoke, among others, and my blogging generally sees me writing around 120,000 words a year.